About the Food Hub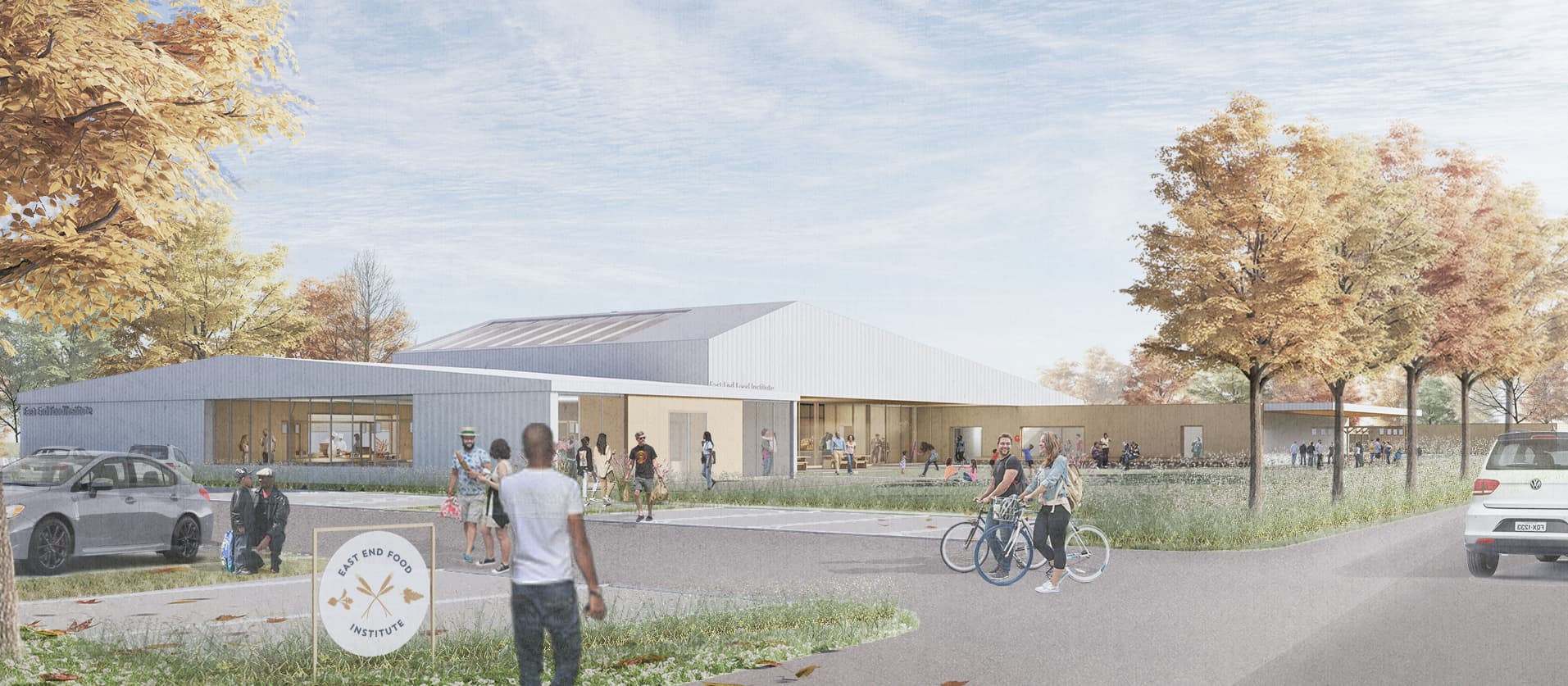 The pandemic highlighted many critical supply chain issues, including the need to strengthen local and regional food production and distribution. We also realize, now more than ever, the importance of providing healthy, locally-grown food to people in need.

The East End Food Hub campus at 139 Main Road in Riverhead, NY will centralize aggregation, processing, and distribution of local foods to create new markets for Long Island grown produce and products while also addressing current inequities related to food access in schools, food pantries, and other institutions.
East End Food Institute streamlines connections between farmers, producers, institutions, and consumers throughout Suffolk County and points west. With a significant amount of agriculture, food and beverage production, and fishing happening on eastern Long Island, this area has long been a significant producer for its natural assets and tourism for New York.