Phase 2 Construction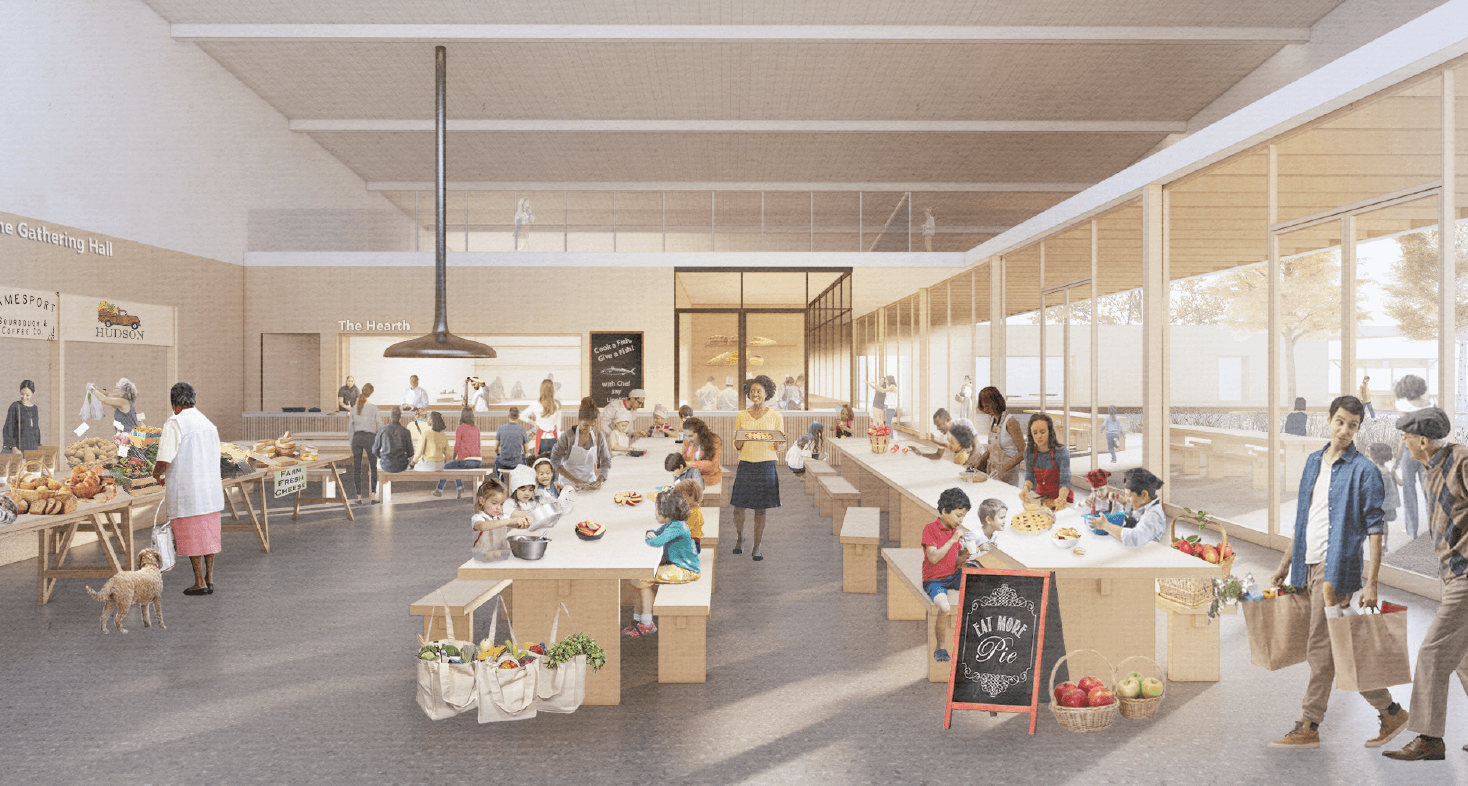 Phase 2 of the East End Food Hub site plan development will include construction of a new 7,500 square foot building that will house a multipurpose educational and gathering space that can be leveraged for expansion of the farmers market, or cooking classes and other events.
The building will also include a more streamlined food processing facility for production of higher volumes of value-added products such as pickles, sauces, soups, dressings, dips, and preserves sold by local farms and on the menus of local institutions such as schools, hospitals, and senior centers. Building 2 will also create a courtyard for gathering and connect indoor spaces to the outdoors.